Welcome to the Amira-Avizo Software Use Case Gallery
Below you will find a collection of use cases of our 3D data visualization and analysis software. These use cases include scientific publications, articles, papers, posters, presentations or even videos that show how is used to address various scientific and industrial research topics.
Use the Domain selector to filter by main application area, and use the Search box to enter keywords related to specific topics you are interested in.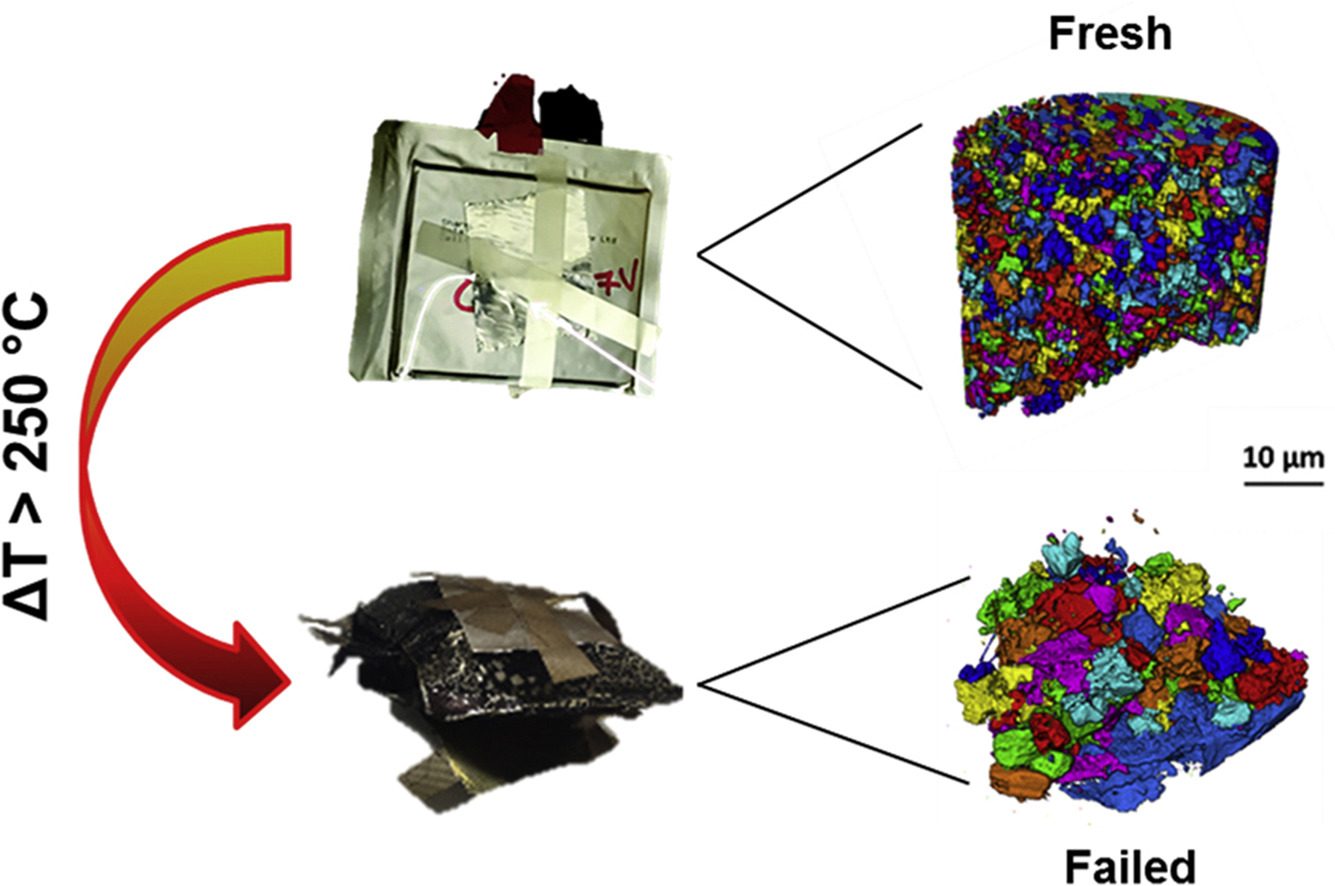 Multiscale tomographic analysis of the thermal failure of Na-Ion batteries
In recent years, the ability to examine the processes that cause the catastrophic failure of batteries as a result of thermal runaway has improved substantially. In this work, the effect of thermal runaway on the microstructure of the electrodes of a Na-ion battery is examined using X-ray computed tomography for the first time. The thermal failure induced via accelerating rate calorimetry enabled the examination of failed electrodes, which were subsequently compared with fresh s... Read more
Robinson, J. B., Heenan, T. M. M., Jervis, J. R., Tan, C., Kendrick, E., Brett, D. J. L., & Shearing, P. R.

Read paper