Welcome to the Amira-Avizo Software Use Case Gallery
Below you will find a collection of use cases of our 3D data visualization and analysis software. These use cases include scientific publications, articles, papers, posters, presentations or even videos that show how is used to address various scientific and industrial research topics.
Use the Domain selector to filter by main application area, and use the Search box to enter keywords related to specific topics you are interested in.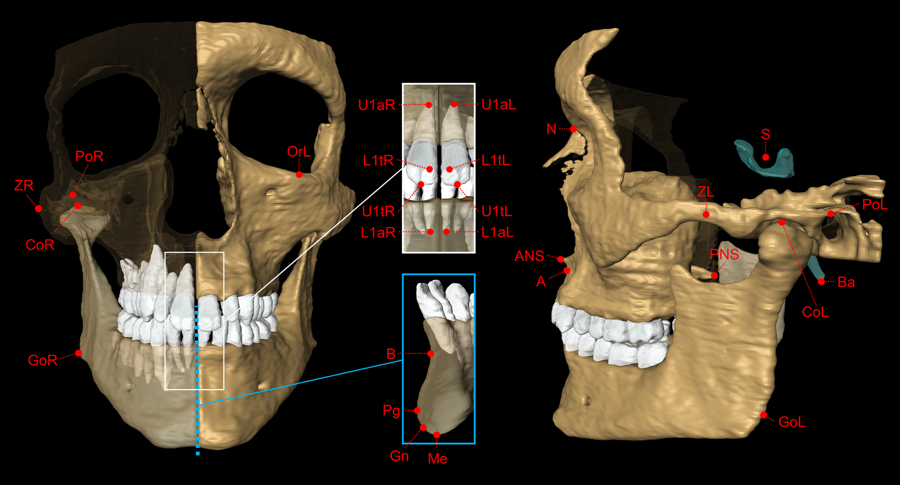 3D cephalometric analysis using Magnetic Resonance Imaging: validation of accuracy and reproducibility
The aim of this study was to validate geometric accuracy and in vivo reproducibility of landmark-based cephalometric measurements using high-resolution 3D Magnetic Resonance Imaging (MRI) at 3 Tesla. (…) In conclusion, this study demonstrates that accurate and reproducible 3D cephalometric analysis can be performed without exposure to ionizing radiation using MRI.
Read more
Alexander Juerchott, Muhammad Abdullah Saleem, Tim Hilgenfeld, Christian Freudlsperger, Sebastian Zingler, Christopher J. Lux, Martin Bendszus & Sabine Heiland

Read full paper