Welcome to the Amira-Avizo Software Use Case Gallery
Below you will find a collection of use cases of our 3D data visualization and analysis software. These use cases include scientific publications, articles, papers, posters, presentations or even videos that show how is used to address various scientific and industrial research topics.
Use the Domain selector to filter by main application area, and use the Search box to enter keywords related to specific topics you are interested in.
Morphology of mitochondria in spatially restricted axons revealed by cryo-electron tomography
Neurons project axons to local and distal sites and can display heterogeneous morphologies with limited physical dimensions that may influence the structure of large organelles such as mitochondria. Using cryo-electron tomography (cryo-ET), we characterized native environments within axons and presynaptic varicosities to examine whether spatial restrictions within these compartments influence the morphology of mitochondria. Segmented tomographic reconstructions revealed distinctive morphologi... Read more
Tara D. Fischer, Pramod K. Dash, Jun Liu, M. Neal Waxham

Read full paper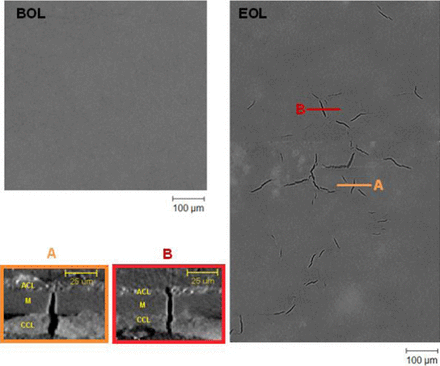 3D Failure Analysis of Pure Mechanical and Pure Chemical Degradation in Fuel Cell Membranes
Lifetime-limiting failure of fuel cell membranes is generally attributed to their chemical and/or mechanical degradation. Although both of these degradation modes occur concurrently during operational duty cycles, their uncoupled investigations can provide useful insights into their individual characteristics and consequential impacts on the overall membrane failure.
X-ray computed tomography is emerging as an advantageous tool for fuel cell failure analysis due to its non-destructive ... Read more
Yadvinder Singh, Francesco P. Orfino, Monica Dutta, and Erik Kjeang

Read full paper